Member Resources
Meet DizzyO
GR8 AS U R would like to introduce you to our very special friend DizzyO.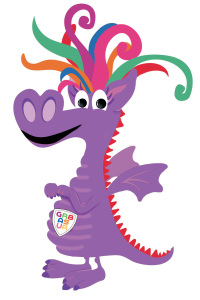 She is due to become our greatest ambassador in schools and nurseries (kindergartens) around the world to help children understand that being a bully is really 'not cool'.
DizzyO and her friends have lots of stories to tell that will help even the youngest children learn the truth about bullying and how to deal with it if it happens to them or any of their friends. DizzyO is preparing some great resources (ready in early 2015) that schools can use to help get the message across including:
Lesson plans
Training DVD's
Policies
Games
Posters, balloons and stickers
Multi-media resources
Branded items
Fundraising packs
Literature
Assembly material
Family homework sheets
and a variety of other activities supporting our bullying-prevention/celebration of diversity messages.
For more information about DizzyO's Empowerment Resources, books and other media, simply contact us.